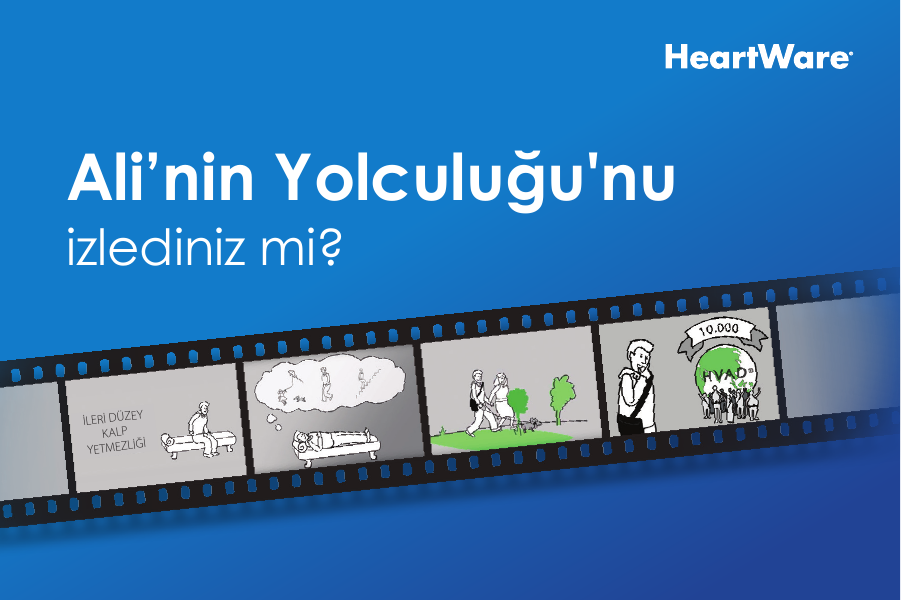 Ali'nin Yolculuğu'nu
izlediniz mi?
Y
İLERİ DÜZE
KALP
İ
LİĞ
YETMEZ
Bu 2 dakikalık animasyon ileri kalp yetmezliğinin
Ali'nin yaşam kalitesi üzerindeki etkisini ve HVAD®
Sisteminin, Ali'nin sevdiği şeyleri tekrar yapabilmesini
nasıl sağladığını açıklamaya yardım eder.
www.heartware.com
Hastalar ve Hasta Yakınları/Kalp yetmezliği nedir?
CAUTION: Federal law (USA) restricts this device to sale by or on the order of a physician. Refer to the "Instructions for Use"
for complete Indications for Use, Contraindications, Warnings, Precautions, Adverse Events and Instructions prior to using
this device. The IFU can be found at www.heartware.com/clinicians/instructions-use.
©2016 HeartWare, Inc. GL1245TR Rev01 07/16
HEARTWARE, HVAD and the HEARTWARE logo
are registered trademarks of HeartWare.